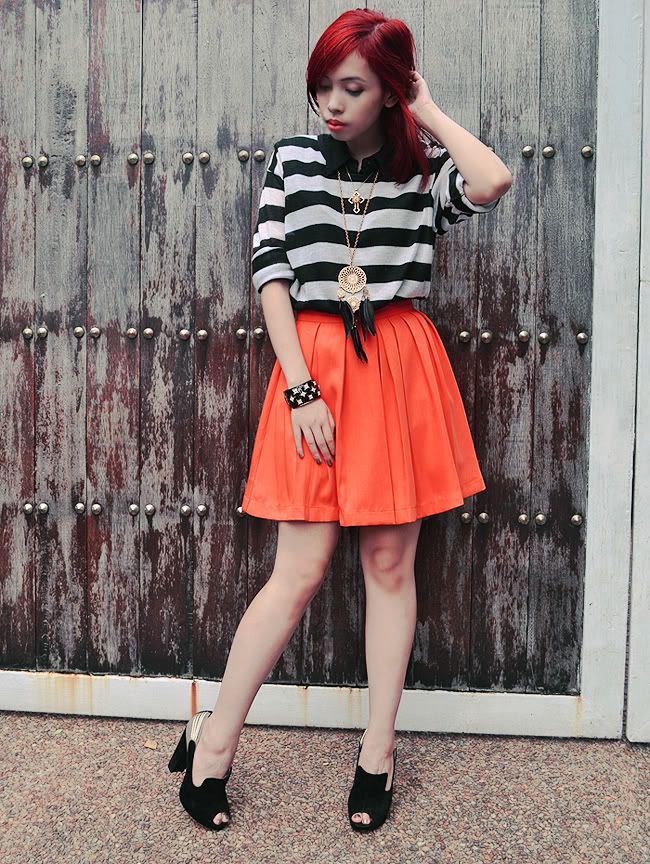 Details Trading black collared shirt, thrifted striped pullover, Liberte (Robinsons Dept. Store) skirt, Privileged (Robinsons Dept. Store) shoes
Never underestimate local department stores. I love digging for treasure in Landmark, SM and Robinsons Galleria.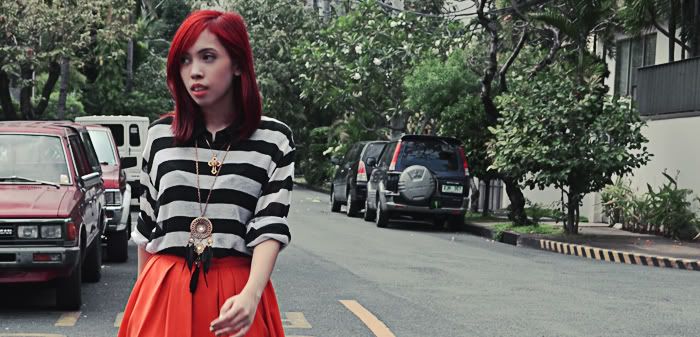 Apparently yesterday was winter solstice (a day that happens once a year, with the shortest daytime and the longest nighttime) hence the title of this post. I guess I sort of indirectly "countered" the early darkness with bright colors and an even brighter (well, figuratively) night out. HAHA I am forcing myself to make a connection and justify my lack of creativity in coming up with a title. I wish these entries would just name themselves.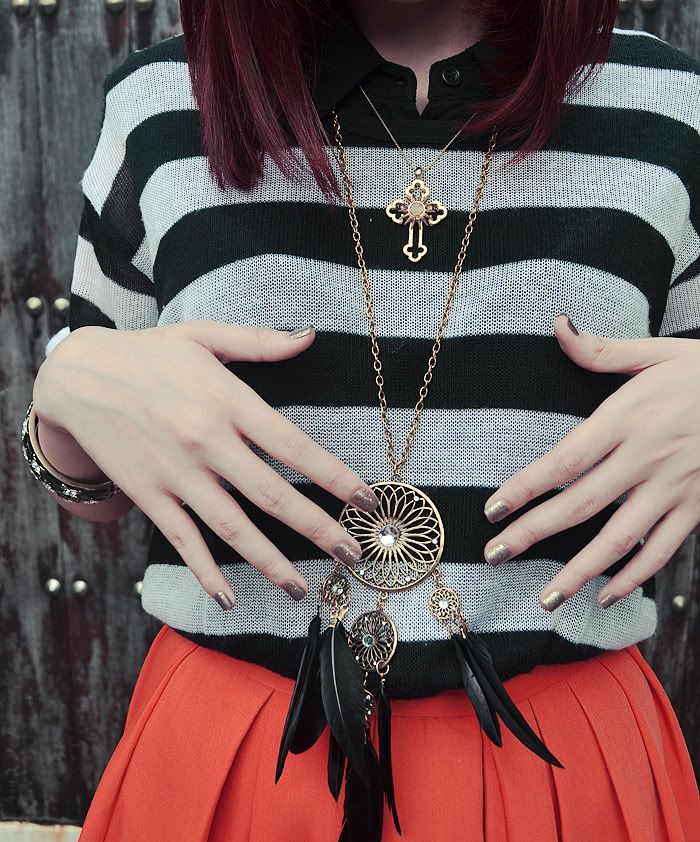 from Jerusalem cross necklace, from a bazaar dreamcatcher necklace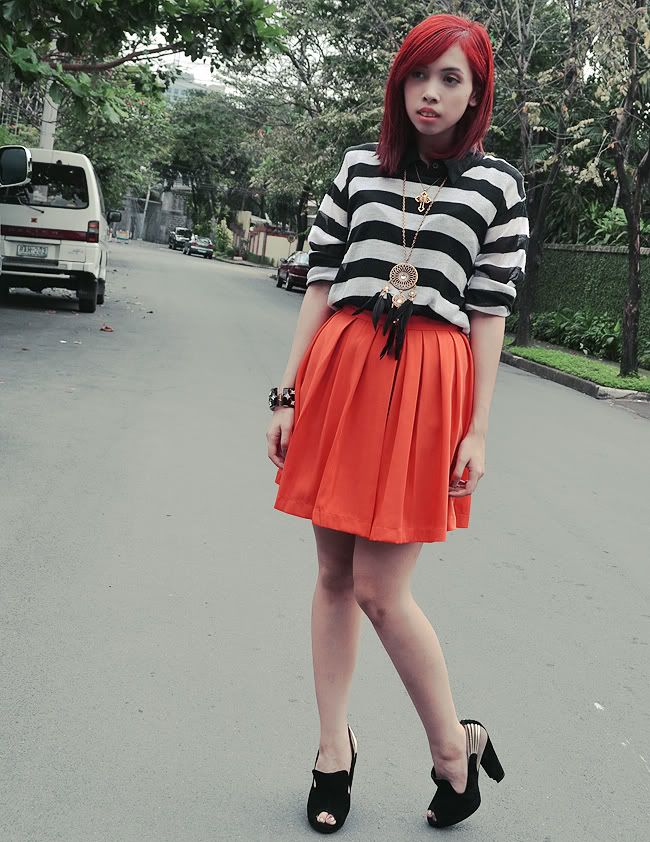 Hello, tired eyes. I'm totally posing all dazed-like here for reasons I can't and won't bother to explain, but in relation to the way I look in this photo, I've been spacing out way too much lately. I'm great and all but the holiday rush and all the days I've spent out with lots of different people are wearing me down a little-- the exhaustion begins the minute you hit the road, what with the impenetrable traffic. I'm sure a lot of you know what I'm talking about.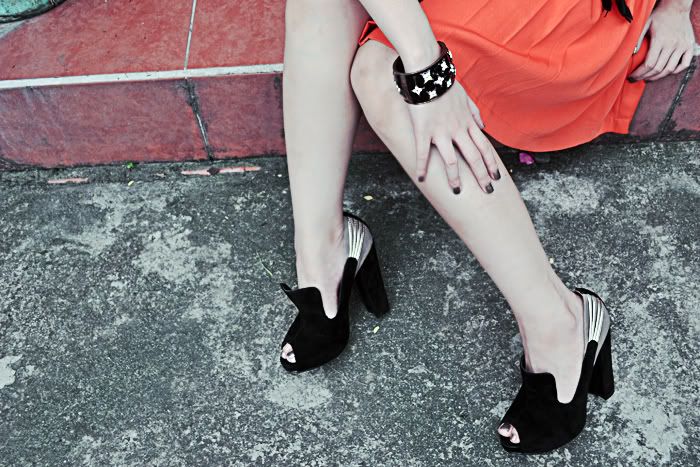 These gorgeous shoes only burned P1000 off my wallet. Quite a steal, in my opinion. I really love the color combination, and how the tongue of the shoe stands up all poised and prim. Anything edgy, feminine and affordable is bound to win my heart. They're not the comfiest, but I'm not complaining.